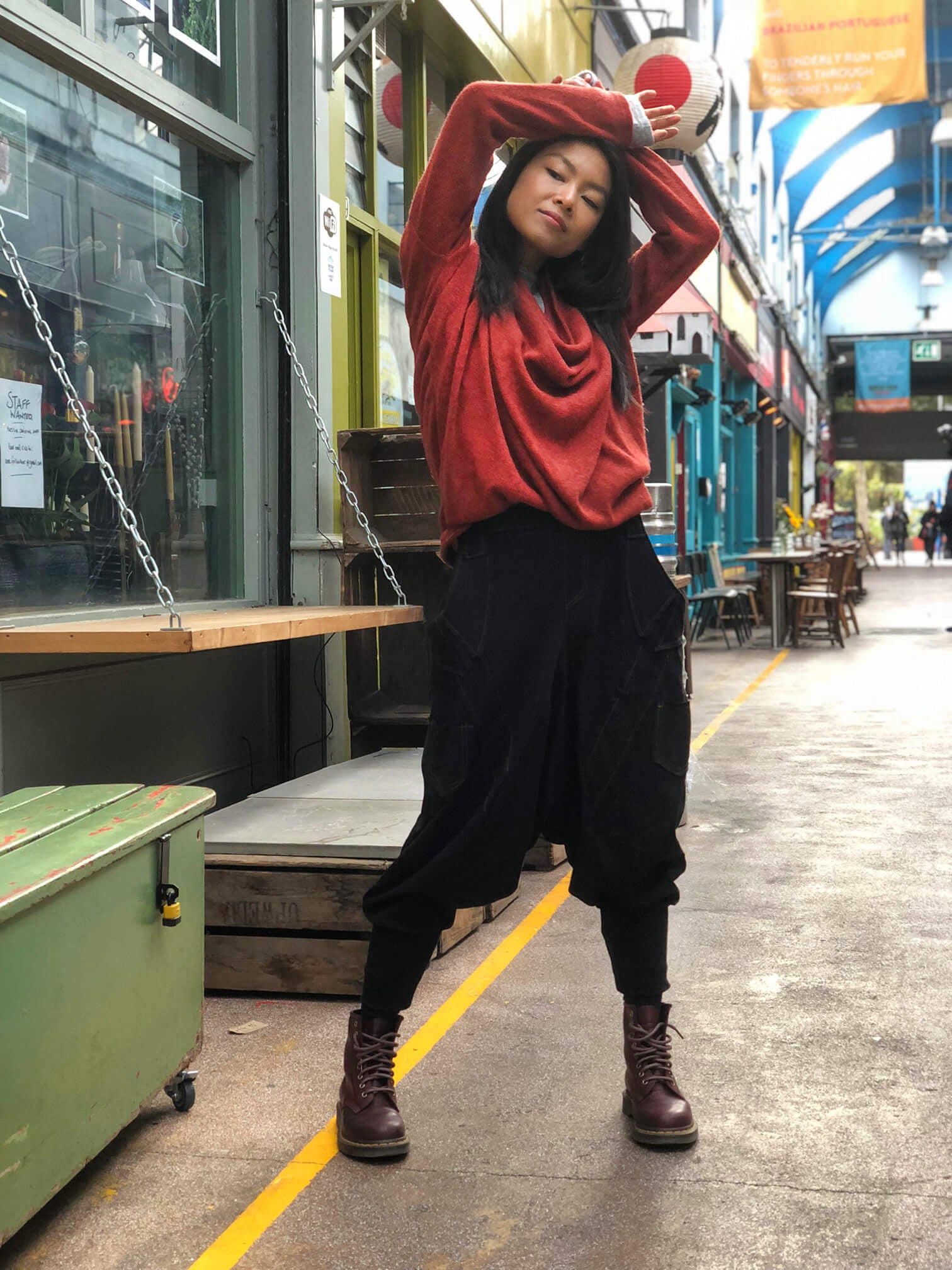 Photoshoot in Brixton
This time it was in the famous London borough of Brixton that we went for a little Photoshoot session. Brixton is the Jamaican quarter of London, it is renowned for its market, but also its bubbling music scene. A perfect multicultural location to showcase our range.
So today we offer you 2 looks around the sarouel cotton style jeans, one in navy blue, the other in black, always in a relaxed style, ample, without constraints.

Look No.1:
Sarouel: Sarouel cotton style jeans - Navy blue
Top: Sweater over-size waterfall
Look No.2
Top: Top with draped front - Brick
Sarouel: Sarouel cotton style jeans - Black