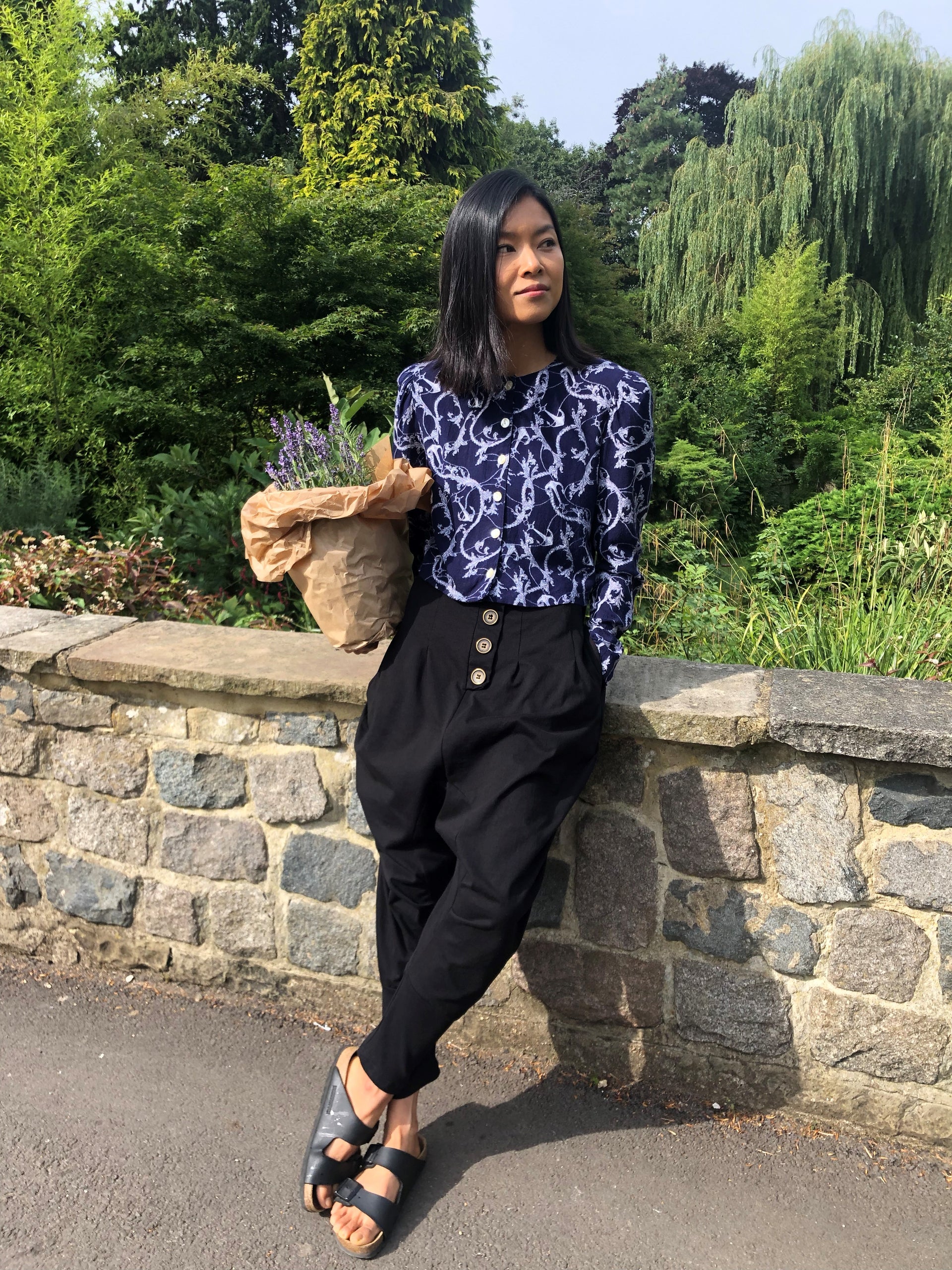 Friperie challenge - August 2019
Once a month, we scour our favorite thrift stores and thrift stores in search of that rare vintage gem, then we match it with our own range to create a unique and singular style. You can win this outfit by participating in this contest called the "thrift store challenge".
Second "Friperie Challenge" of the year. This month we have linked our
high waist harem pants with buttons
with a top that Evin, our designer, found in a flea market in Normandy.
You just have to comment and like to enter the contest and hope to win this outfit.
We will post the result on Instagram / Facebook and the outfit will then be offered by raffle.
Good luck 🤞🍀!

You can participate from 08/27/2019 to 09/03/2019
Update (09/13/2019): Announcement of the winner: